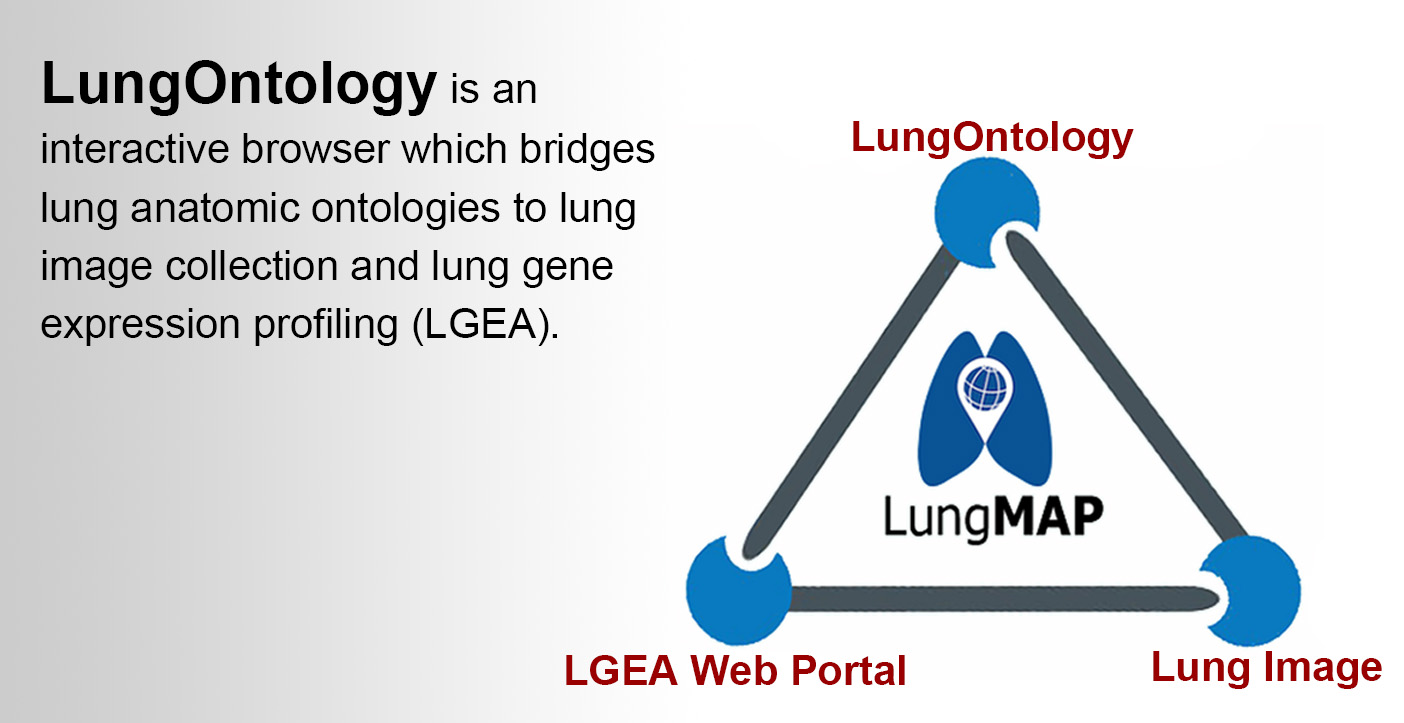 Cite LungGENS and LGEA web portal

1. Du Y, Guo M, Whitsett JA, Xu Y. "LungGENS": a web-based tool for mapping single-cell gene expression in the developing lung. Thorax. 2015;70(11):1092-1094.
2. Du Y, Kitzmiller JA, Sridharan A, Perl AK, Bridges JP, Misra RS, Pryhuber GS, Mariani TJ, Bhattacharya S, Guo M, Potter SS, Dexheimer P, Aronow B, Jobe AH, Whitsett JA, Xu Y. Lung Gene Expression Analysis (LGEA): an integrative web portal for comprehensive gene expression data analysis in lung development. Thorax 2017;72(5):481-84.

Collaborator Labs
Kotton's Lab

Human iPSC-derived lung primordial progenitors (normal and CF)
Pluripotent Stem Cell-Derived SCGB3A2+ Airway Epitheliumnew

Time Course Microarray Analysis
hPSC-Derived Airway Epithelium cell clusters in scRNA-seq
hPSC-Derived Airway vs. Alveolar Epithelium in scRNA-Seq

Krasnow's Lab
Morrisey's Lab

Distinct Mesenchymal Lineages in mouse adult lung

Rajagopal's Lab

A revised airway epithelial hierarchy includes CFTR-expressing ionocytes

Mouse
Anatomy

Cell type


Epithelial cell subtypes
Mesenchymal cell subtypes
Immune cell subtypes

Human
Anatomy

Cell type


Epithelial cell subtypes
Mesenchymal cell subtypes
Immune cell subtypes
Page visited: